Return to our blog
Furnish Your Flatshare for (Almost) Free
Hey you, young professional! ;) Were you feeling like you'd made it? Graduated (finally!), found a job in Town, and with the help of Kangaroom, a boon of a flatshare.
Now you've moved in and unpacked your old rucky and suitcase. But, hmmmmm… there's not quite enough storage and the room still looks … well, like it did when you first viewed its soulless walls in the online photos. Plus, you're not going to get paid until the end of the month, and even then, a sensible chest of drawers is not exactly high on your list of first-ever-pay check-purchases.
No probs! The Kangaroom team has hopped all over London and the net to bring you the ultimate list of tips and tricks on how to furnish your flatshare for (almost) free.
Before you start: Measure, measure, measure! Your room, your existing furniture, the size of your doorway, the height of your largest book – EVERYTHING. Going measuring-mental means that when you're faced with a steal at a funky flea market, you can whip out your 'measurements' iPhone note and be completely sure that it's going to be a perfect fit.
That sofa bed might look like just the right thing when it's in the middle of Brick Lane, but on the journey home it could grow by several inches until you find you can't even get it through your door, or if you do manage to get it inside, it fills up the whole flat.
When pieces of furniture are surrounded by other monstrosities in markets, unless you have your dimensions and tape measure to hand, you just can't tell if they are the right size for your space. Measuring will save you from throwing away money on purchases that are just wrong, and that once you've bought, might be difficult to get rid of.
But WHERE should you look for furnishings for your meticulously measured room?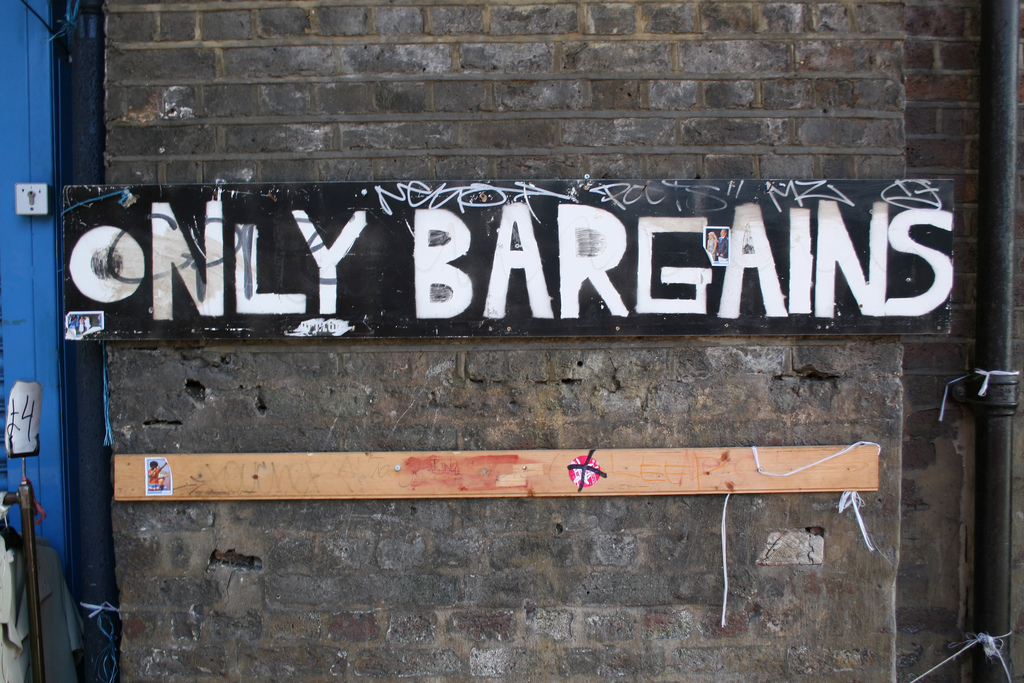 Courtesy: Stuart (@silverfox09) - CC BY 2.0
1) FURNITURE CHARITY SHOPS
The British Heart Foundation has three furniture and electrical shops in London: Old Kent Road, Brixton, and Wandsworth. They sell all sorts. Chairs, desks, wardrobes, and even items like washing machines in case you find that a slightly more vital appliance is missing from your flatshare. Even better, you won't be the laughing stock of the already tropical tube carrying a sweat-inducing rug over one shoulder – they offer a delivery service!
However, patience is key – don't be disheartened if your first visit doesn't yield a perfect piece, these shops receive heaps of donations and stock turnover is high, so it's definitely worth making a return trip a couple of weeks later.
2) MARKETS
Markets in London can be more expensive than charity shops. But if you're good at rooting and rummaging then perhaps you'll find a vintage gem that will make your room look spectacular.
On a Thursday, Old Spitalfields Market overflows with second-hand and vintage furniture.
At the Saturday Notting Hill haze that is Portobello Road market you'll find some astonishingly expensive items, but persevere and you'll uncover the cheerily cheap.
For some serious south-of-the-river quirky treasures then every first Saturday of the month Brixton market is dedicated to 'Bakers & Flea'.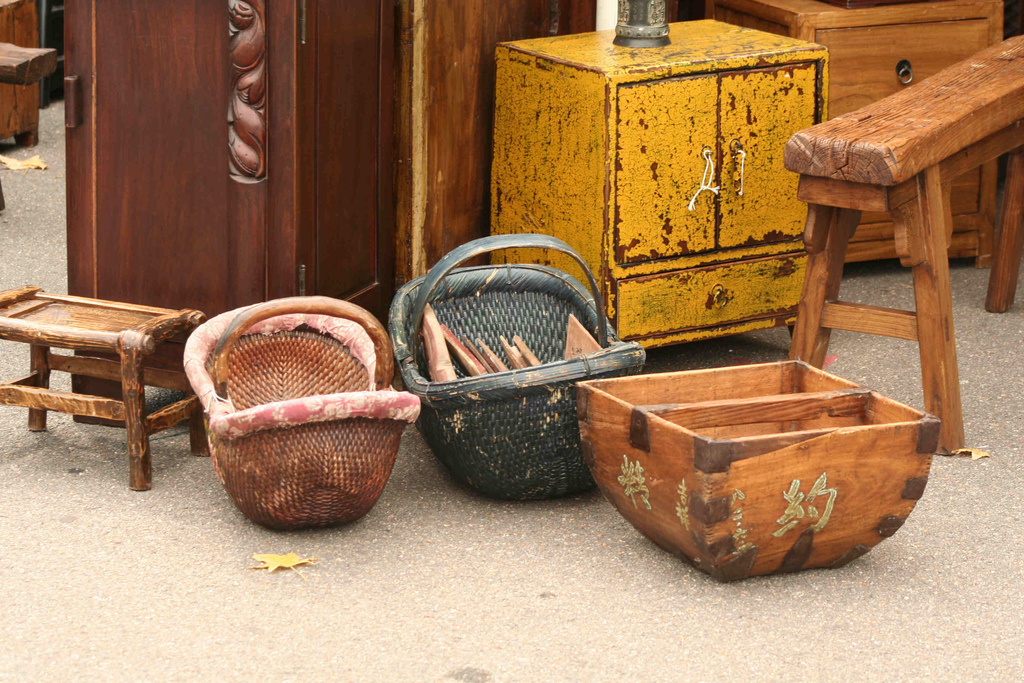 Courtesy: Elvert Barns (@perspective) - CC BY 2.0
3) WEBSITES
Join the Freecycle group for your local area. It's a Yahoo group email list, where people post lamps, lawnmowers, and small slides – basically anything that they want to get rid of. Usually the 'buyer' has to collect the item from the 'seller', but remember – these pieces are being given away for FREE – so the cost of a short taxi ride might be a minuscule price to pay for a fantastic beech table…
Here's the Shoreditch/Hackney freecycle page. Just like the hip Boroughs they are, the website has a sleek layout and crisp photographs. You won't even realise you're on a page for second-hand free stuff.
BUT EWWW… it smells!
Vintage and second-hand furniture can have a bit of a musty smell that maybe you don't fancy sharing a room with. Do not let this put you off. The aroma is extremely easily (and cheaply!) remedied, using products that you probably already have hanging around the flatshare.
Bicarbonate of soda: cleans and deodorises. Create a paste which you can use to wipe over hard surfaces by adding water, or, to take the smell out of an upholstered surface like the cushion of a chair, just sprinkle it on and then hoover both the powder and the smell away 24 hours later.
Vinegar: the master of all disinfectants. If you've found your piece at a street sale, wipe it over with a mix of white vinegar and water. Just be careful with wood – check out what is suitable for your material so you don't accidentally strip off a gorgeous varnish.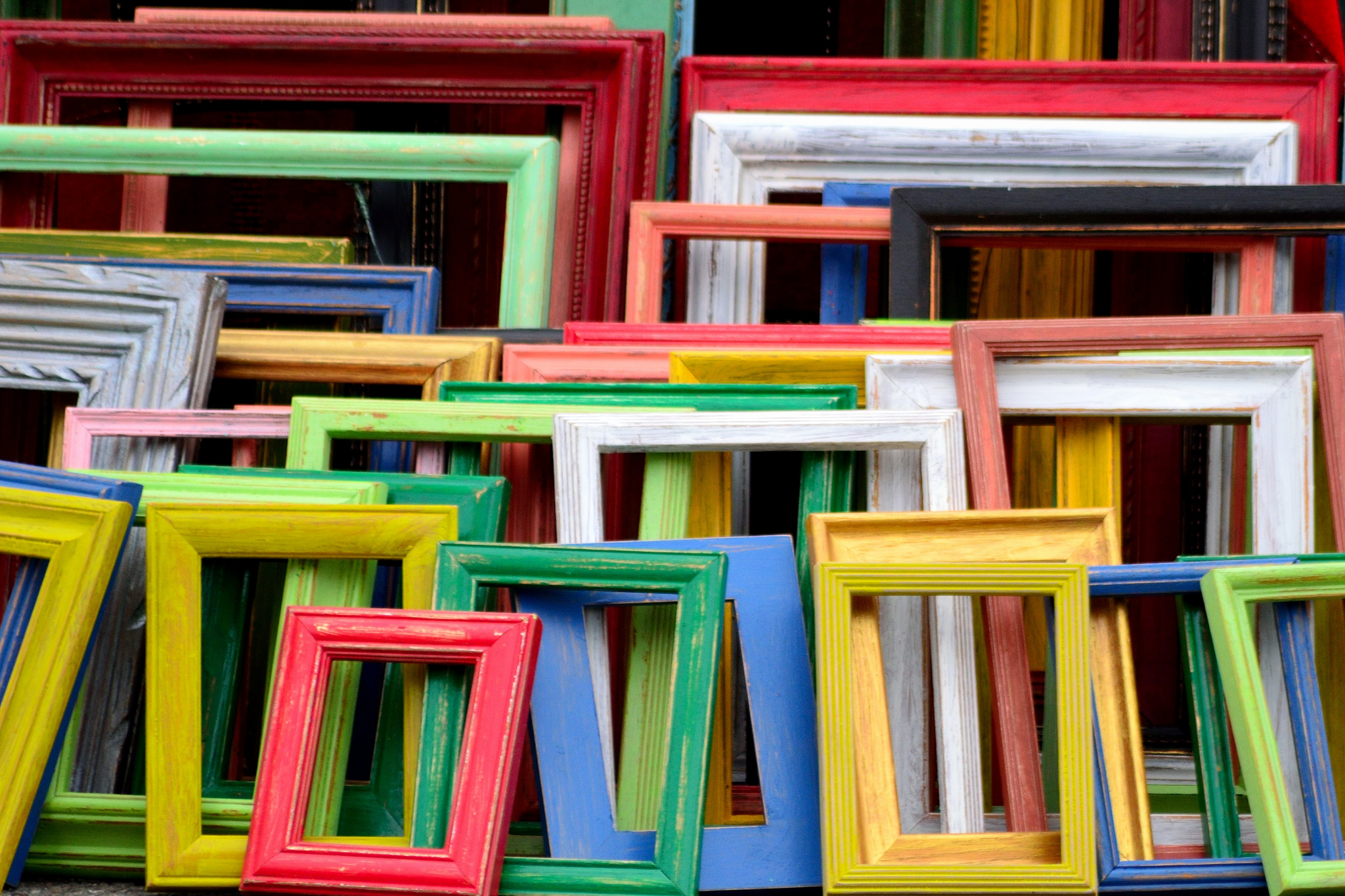 Courtesy: Tom Hilton (@tomhilton) - CC BY 2.0
Written by: Flora Blower