Return to our blog
East London Area Guide
Welcome to Kangaroom's comprehensive(ish) guide to East London. Sit back and enjoy while we show you where to: shop, exercise, explore your artsy side and have a perfect night out!
Shopping
If we are going to talk about shopping, we simply have to start with Westfield Stratford City - given that it is one of the largest urban shopping centres in Europe! Here you can find all the latest brands as well as some great food and entertainment facilities; a key place to visit for all you shopaholics!
East London has several incredible markets. The most famous being Brick Lane, where you will find a den of wonders, from vintage clothing and antiques to bric-a-brac. Then there is the Columbia Road Flower Market - an oasis of beauty where you can find flowers of every kind from all over the world. Finally there is Broadway Market. This is the place for the foodies and fashionistas among you who like to really strut their stuff, and find delectable snacks at affordable prices.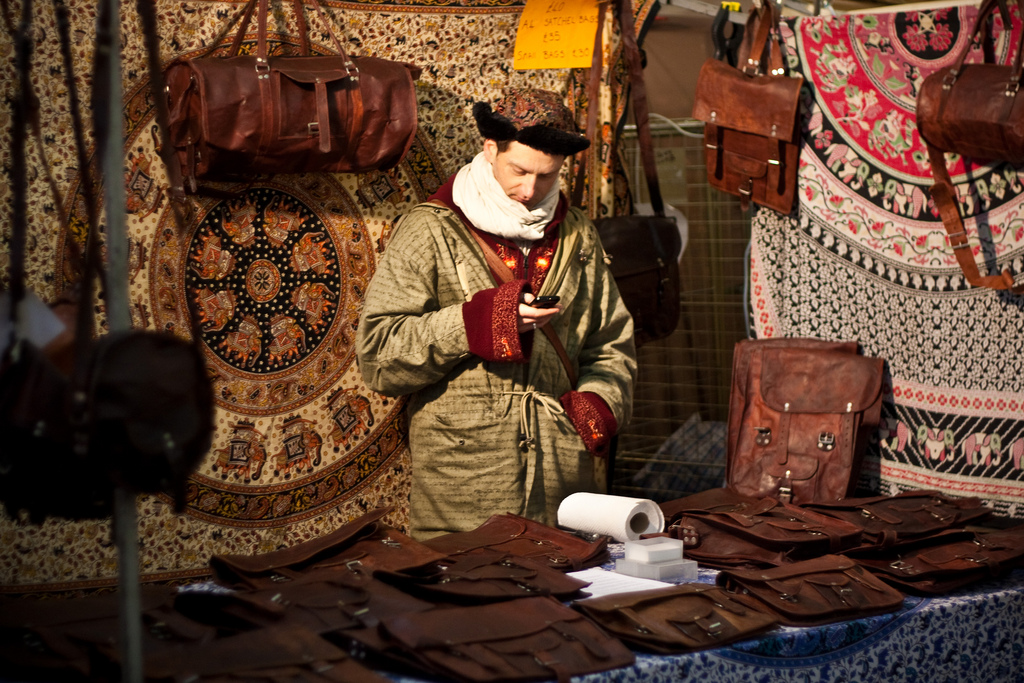 Courtesy: Garry Knight (@garryknight) - CC BY SA 2.0
Due to the collaboration between Appear Here and TFL, Old Street Tube Station has recently been transformed into a pop up haven. From electric bikes to fresh juices and smoothies, it is definitely worth taking a few minutes before you whizz off to enjoy more East London delights.
Arts and Entertainment
East London has a thriving art scene so if you're ever feeling like exploring your artsy side then there is plenty for you to do. Whitechapel Gallery was founded in 1901 but is in no way boring old or stuffy. Instead it is a beautiful space that has hosted artists such as Lucian Freud, Gilbert and George and Mark Wallinger (translation for those not well versed in art: this place is a pretty damn cool). Not to be missed, is the Barbican the largest performing arts centre in Europe and a site that has hosted the best of the world's talent. It contains concert halls, an art gallery, cinema screens, restaurants and one of the largest public libraries in London. To add to this, it hosts the much loved East End Film Festival which gives a wonderful platform to local talent. To understand how amazing it is you must experience it for yourself!!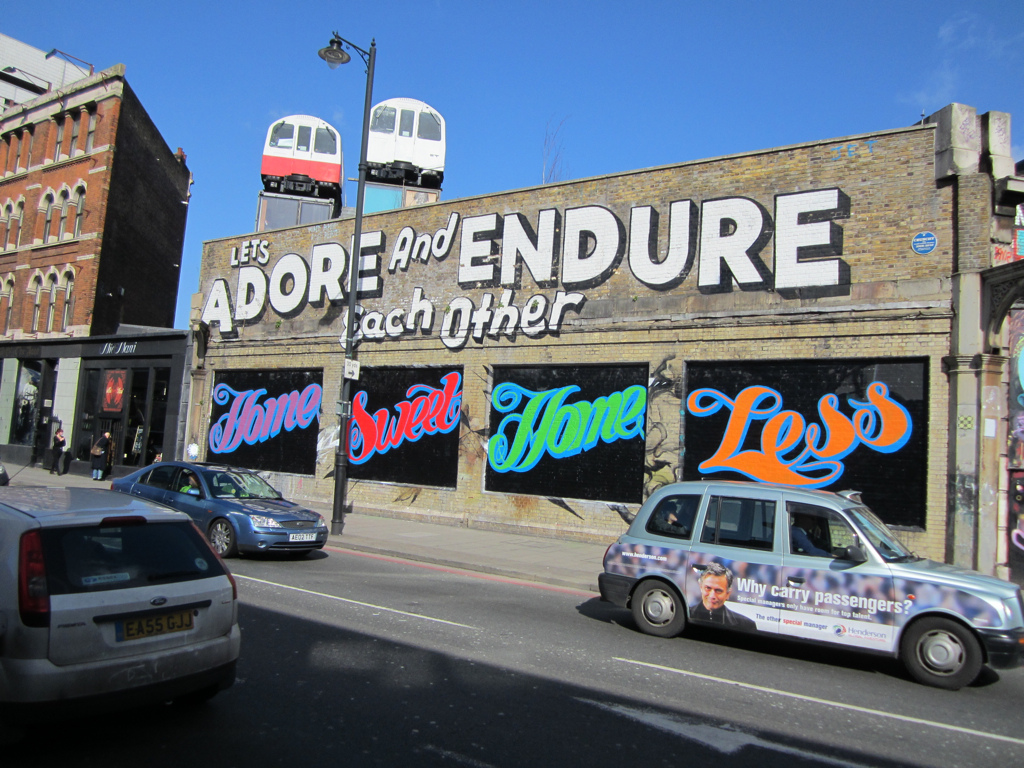 Courtesy: Matt Brown (@londonmatt) - CC BY 2.0
If you're looking for something a bit different then try Village Underground, a mix of an art venue and chill space for creatives. If you've ever passed Great Eastern Street in Shoreditch and wondered what the hell those two trains on a building are doing then this is the crazy bunch responsible. Also have a look out for the extraordinary street art scattered around the East End - there are some real gems to be found. And last, but by no means least, is the cosy Rio Cinema which hosts two screens. Rather than simply sticking to the top grossing films, it also screens films that are a little more niche, giving it a dedicated following. While you may not have heard of the directors, you can often see something new and refreshing.
Outdoorsy
East London wasn't particularly renowned for its big open spaces until the 2012 Olympics. This gave East London the jewel that is the Queen Elizabeth Olympic Park. It contains a huge number of sporting facilities from tennis courts to a velodrome - you can find it all here. While there, why not take a trip up the ArcelorMittal Orbit? There are some breath-taking views up there (just right for a jealousy inducing Instagram pic).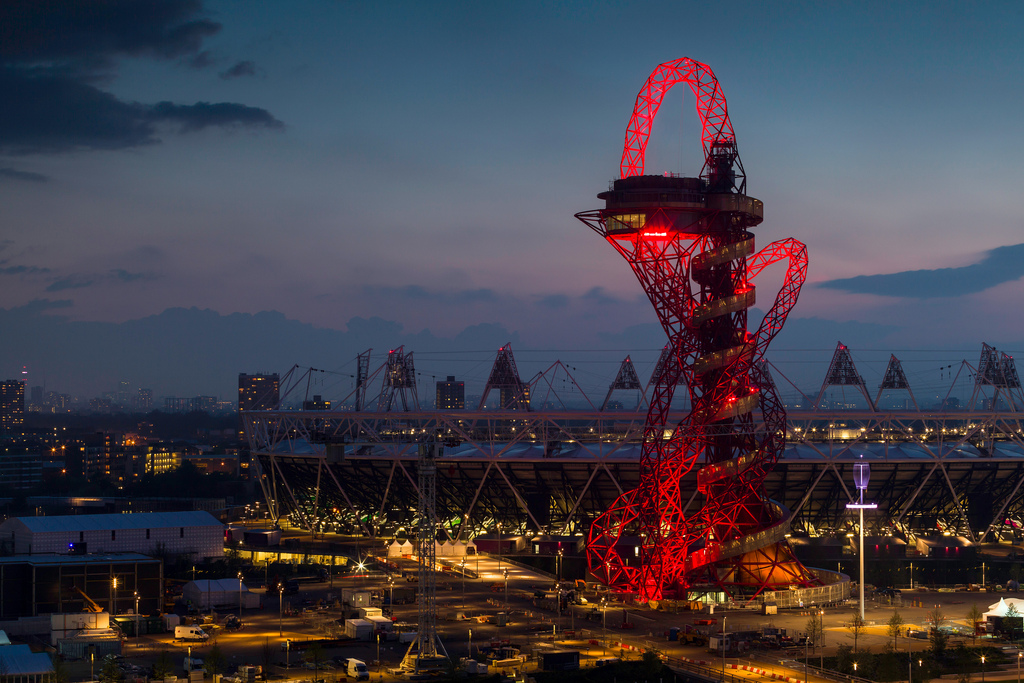 Courtesy: ForgeMind ArchiMedia (@eager) - CC BY 2.0
We can't forget both Victoria Park and Hackney Marsh - East London staples that have been key to the community for many years. Hackney Marsh which is famous for being the home of Sunday league football and is good location for a run. Victoria Park is often used for concerts and events -increasingly so after the Olympics really helped to raise its profile and showcase what a nice space it is.
Restaurants and Bars
I know this is the section that most of you care about – you want to know the best places to really hit the dance floor and get the best grub. So we'll start the list off with the famed Clove Club this is a favourite of many in the area serving up some seriously delicious British dishes.
Or, if you are looking for something hot off the press, try the mouth-watering Death By Burrito. This place has been getting rave reviews mainly because the burritos are chocked full of meat and wonderfully filing.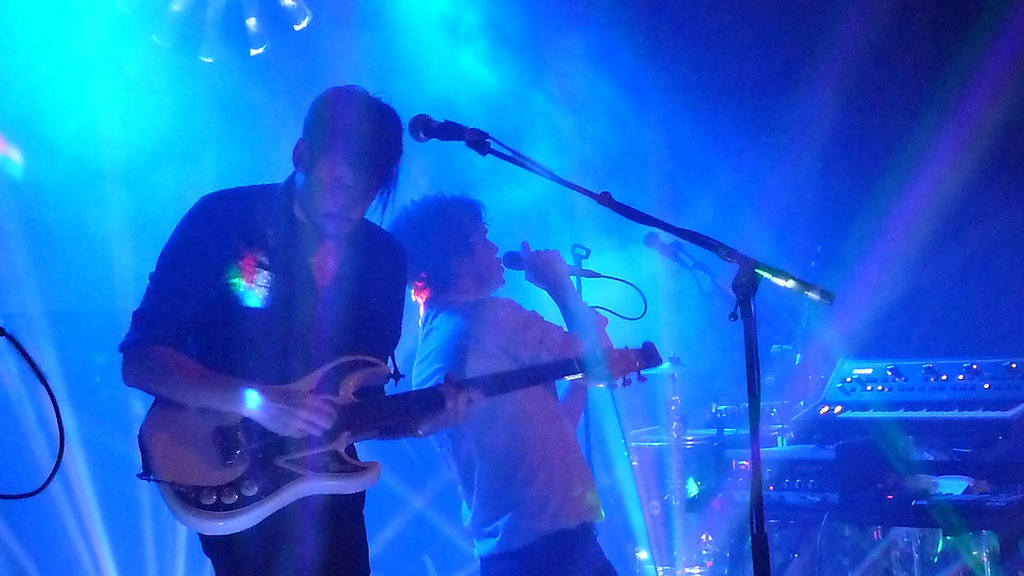 Courtesy: Paul Carless (@paulcarless) - CC BY 2.0
XOYO is one of the East End's most popular clubs. With a lot of variety and some seriously talented DJs, they are guaranteed to have a night that is perfect for you. Then there is the wonderful Dishoom which serves up some Indian realness in the heart of Shoreditch. If you're a regular, ask them about their esteemed neighbour perks!
Need some more info? Why not check out KnowLondon for more things to do in the East!
Written by: Afam Okoh